Communities around the world are dealing with shelter-in-place and stay-at-home orders in order to help prevent the rapid spread of Covid-19, or Corona Virus. While I understand the gravity of the situation and the reasons behind the imposed measures, I also know that many people are struggling with feelings of isolation and loneliness brought on by being cut off from contact with family and friends. Today, I just want to share a few ideas for how we can stay connected to our loved ones, even while maintaining our isolation.
One of my favorite ways to connect with distant loved ones is by using the Marco Polo app. This app lets you send video messages to anyone else who has downloaded the app. Phone calls are nice for keeping in touch, but it means so much more when you can see someone's face when they are talking. My family and friends have been very active on the app the last few days and it helps us remember that we are not alone!
Another way to share some love during this quarantine is by sending handwritten letters, or letting our kids draw a picture to send to friends and family. My tutorial today will show you how you can use one sheet of paper for both letter and envelope, simply by folding it in a special way!
Here are the supplies you'll need for sending your letter: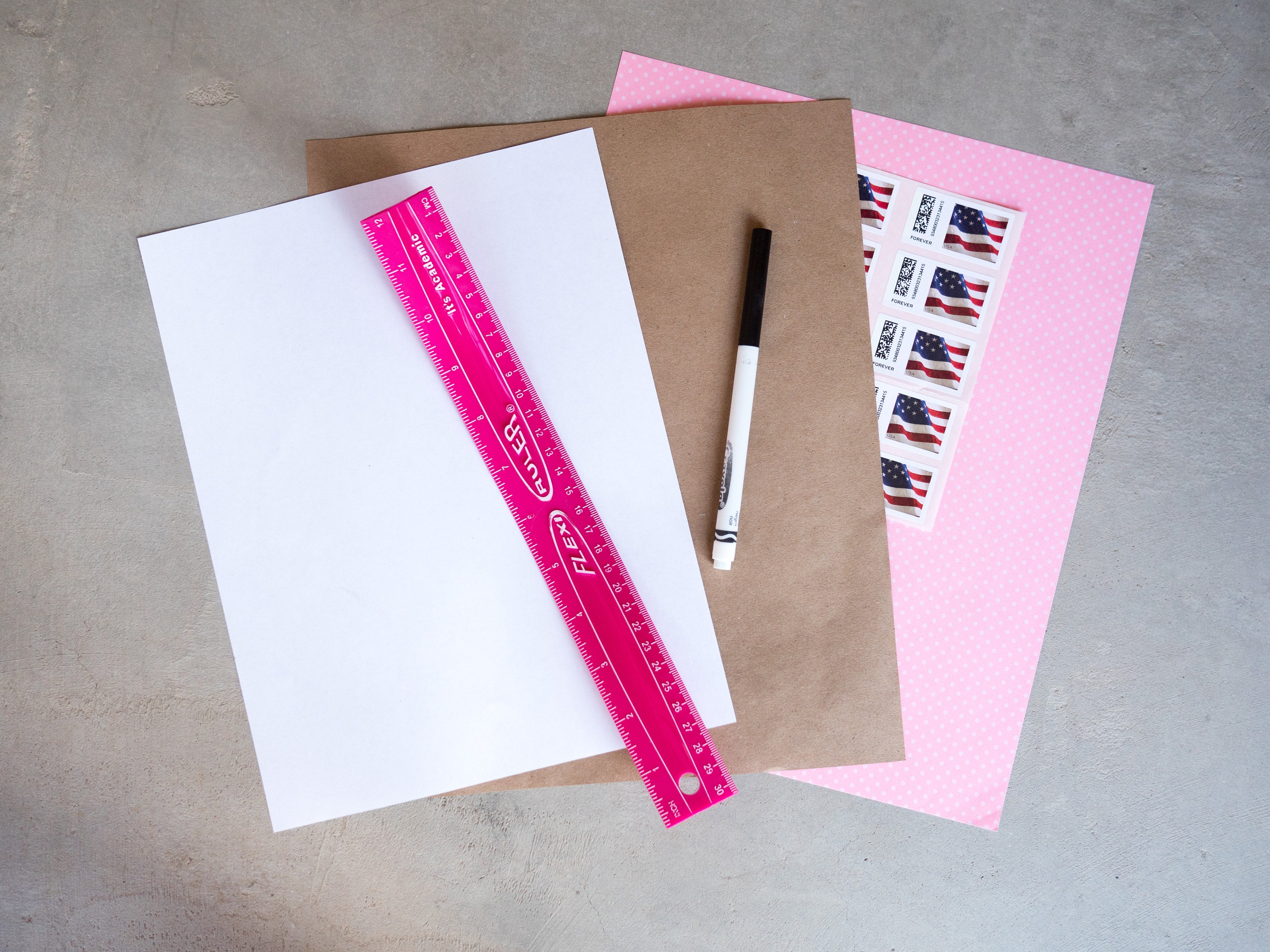 A sheet of 10 inch by 12 inch paper (or 8.5 by 11, if that's all you have)
Ruler
Writing implement
Postage
Optional Supplies
I like to use brown craft paper, which comes in rolls, so I just cut it to be 10 inches by 12 inches for this project. Start by laying your sheet of 10x12 paper with one of the 12 inch sides closest to you, as shown in the picture below. Measure 3 inches from each side and fold each flap toward the center.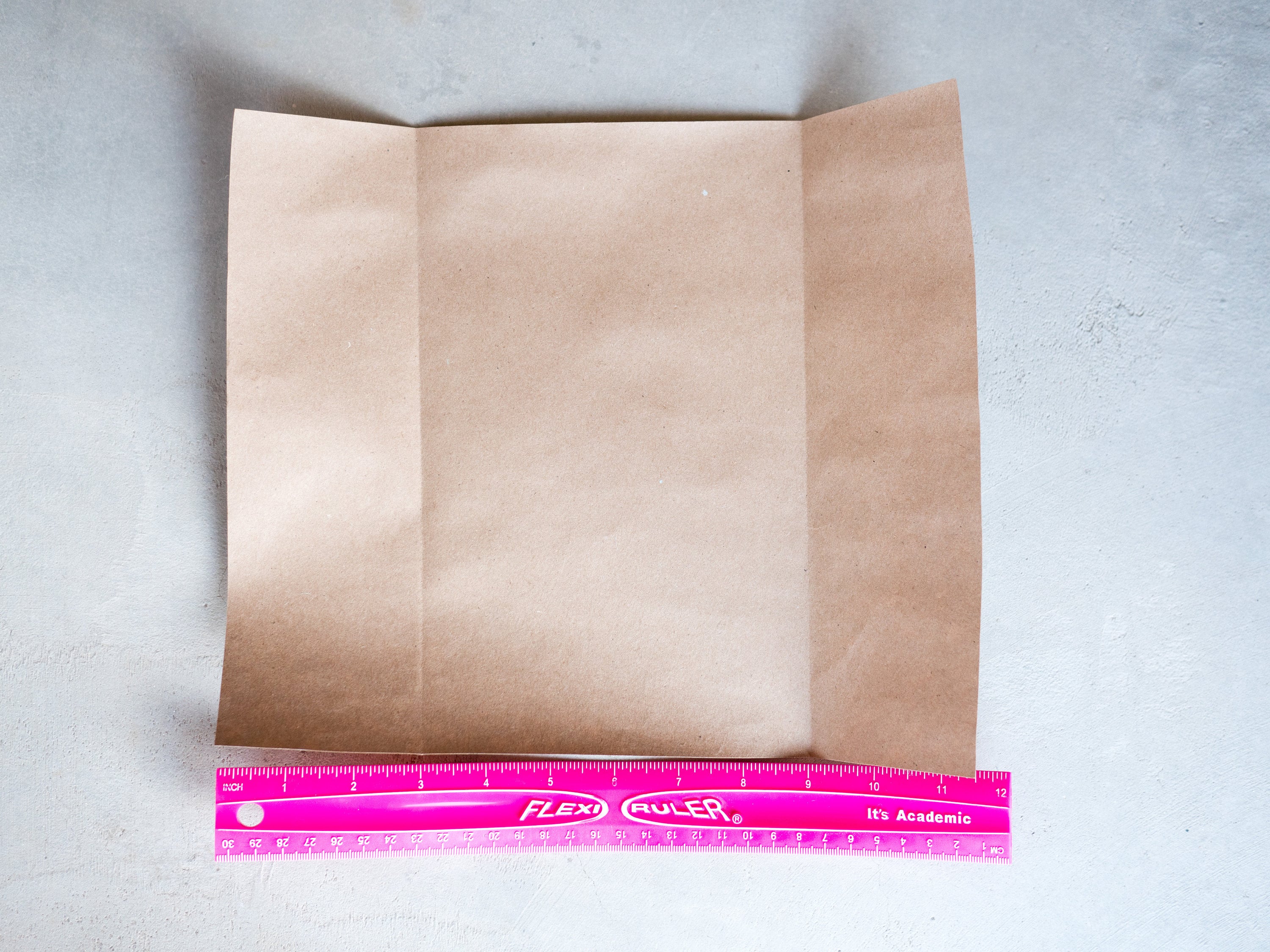 Keep the flaps folded into the center as you move to the next step.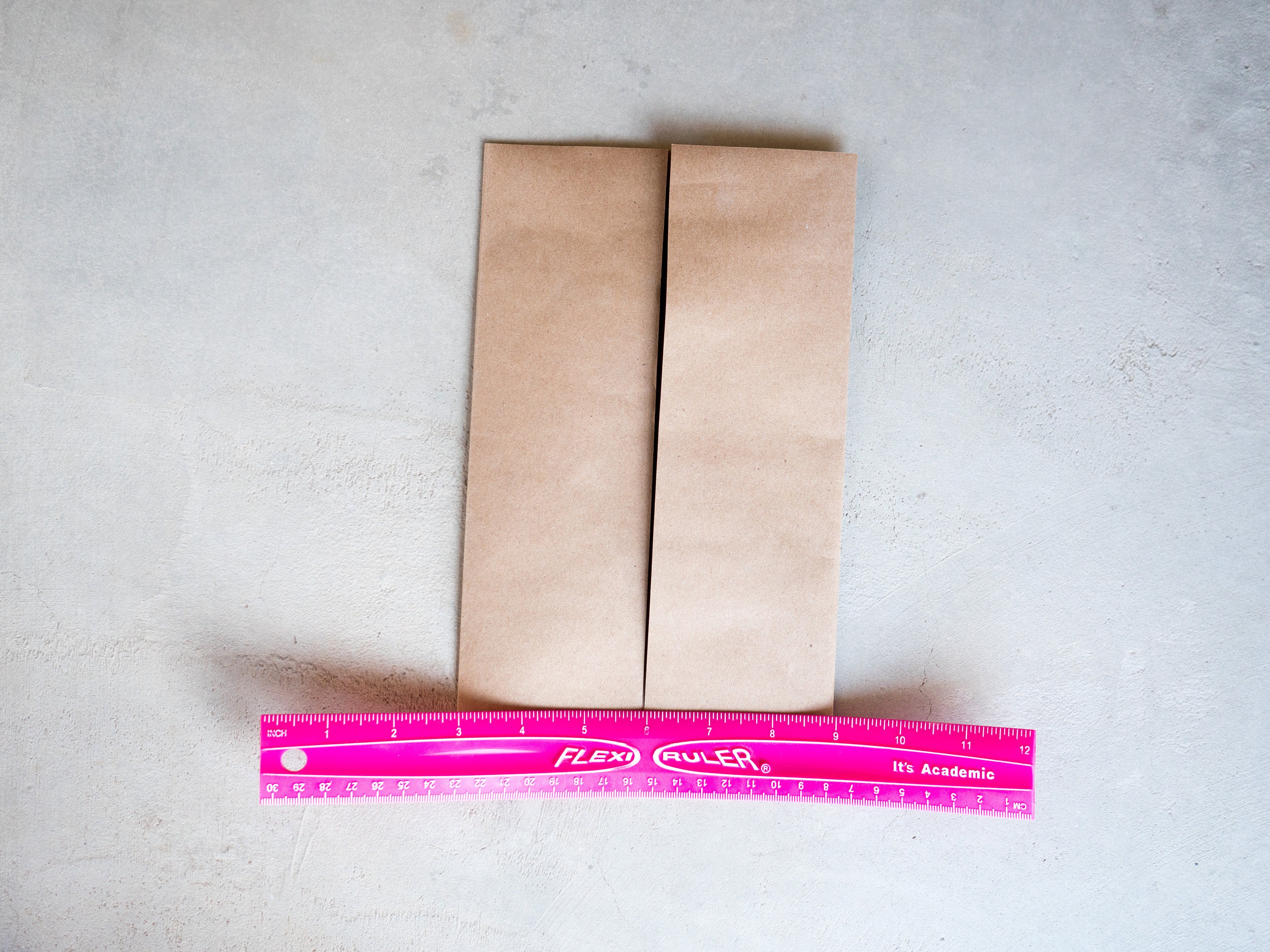 Now, turn the paper so one folded edge is facing you. Once again, measure 3 inches from each side and fold the flaps toward the center. They should overlap by a couple of inches.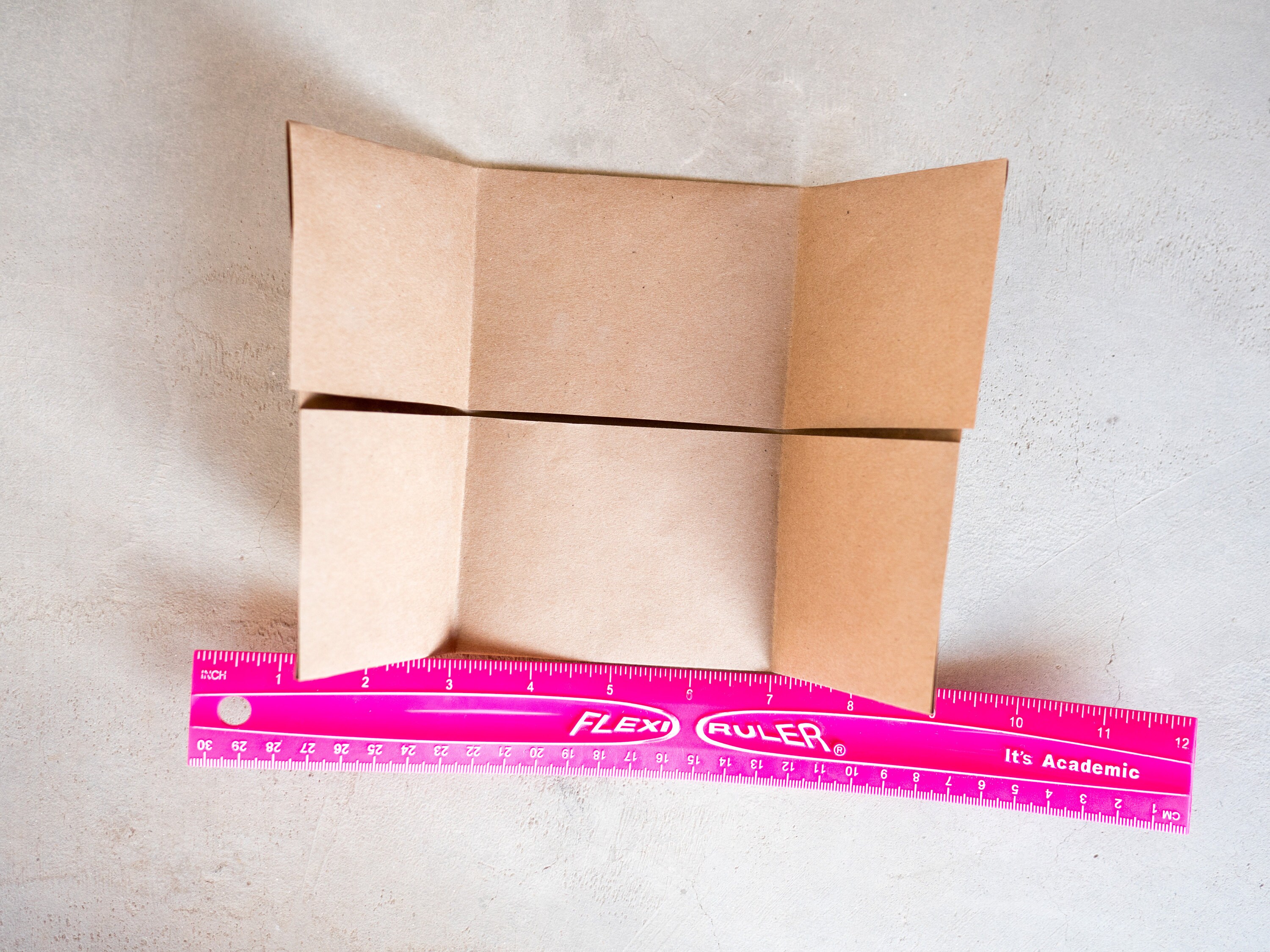 Now you slide one of the flaps into the pocket of the other flap. You may have to bend things a little bit in order to get the entire flap to fit, but it should eventually slide in and lay flat nicely.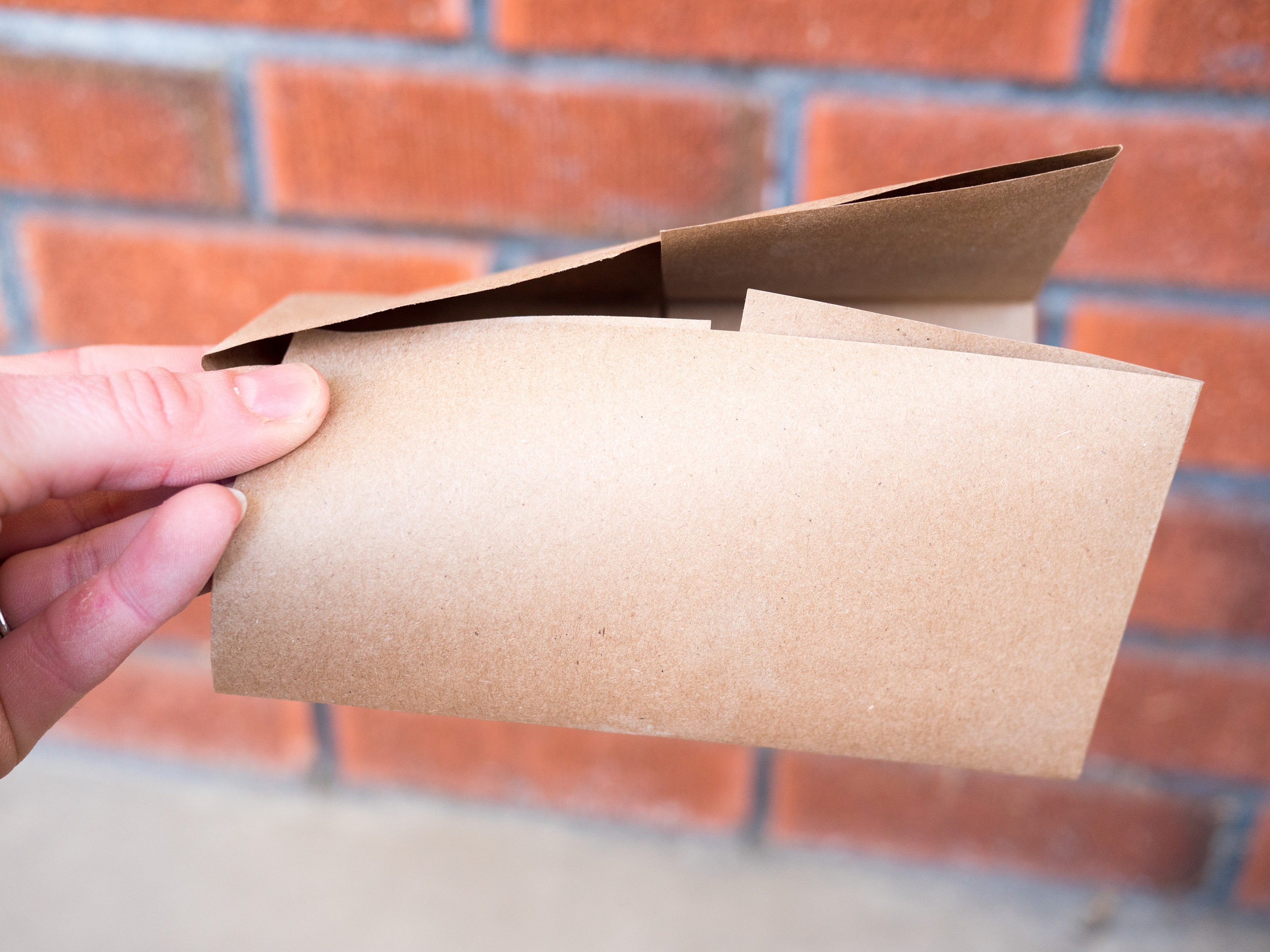 Here is the flap sliding all the way into the other flap.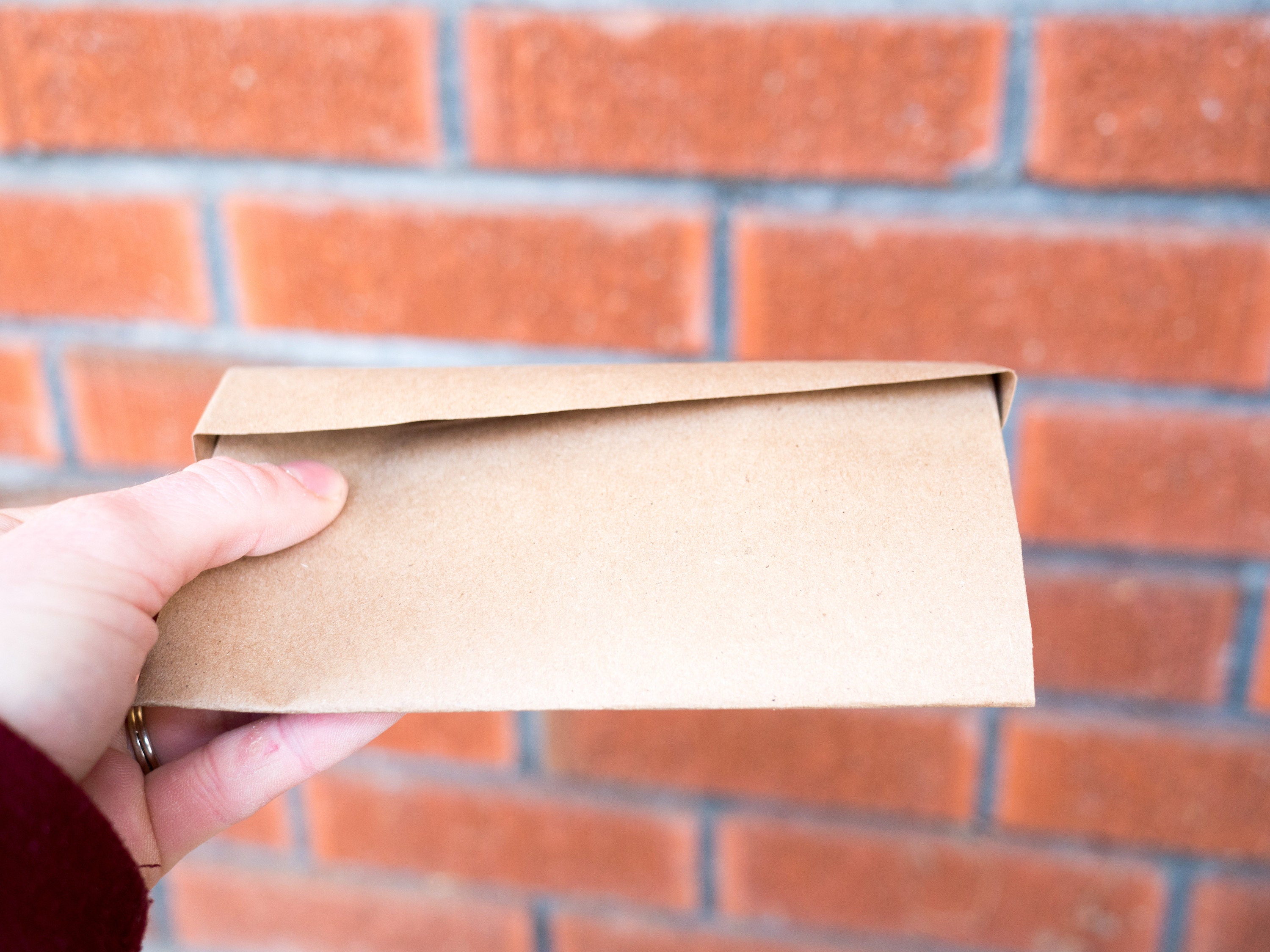 Once you've written your letter on the inside, or your child has drawn their picture, refold the letter and seal the flaps closed with either a piece of colorful washi tape, a cute sticker, or you can use a wax sealing kit to press a neat design into some sealing wax.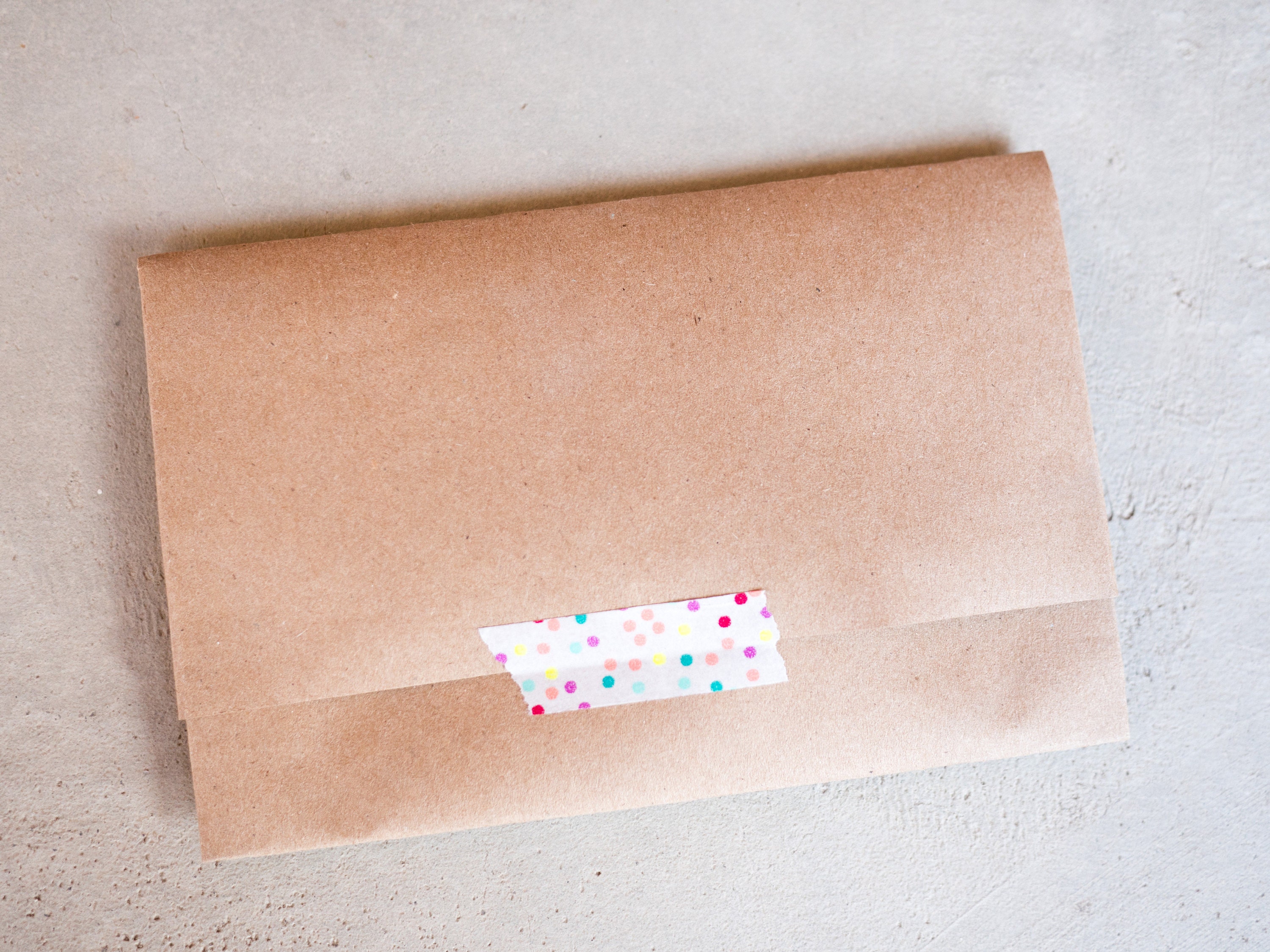 Now you can address the front and apply the postage. If you live in the US, you can even order postage from the US Postal Service and have it delivered, rather than risk going out in public to buy stamps.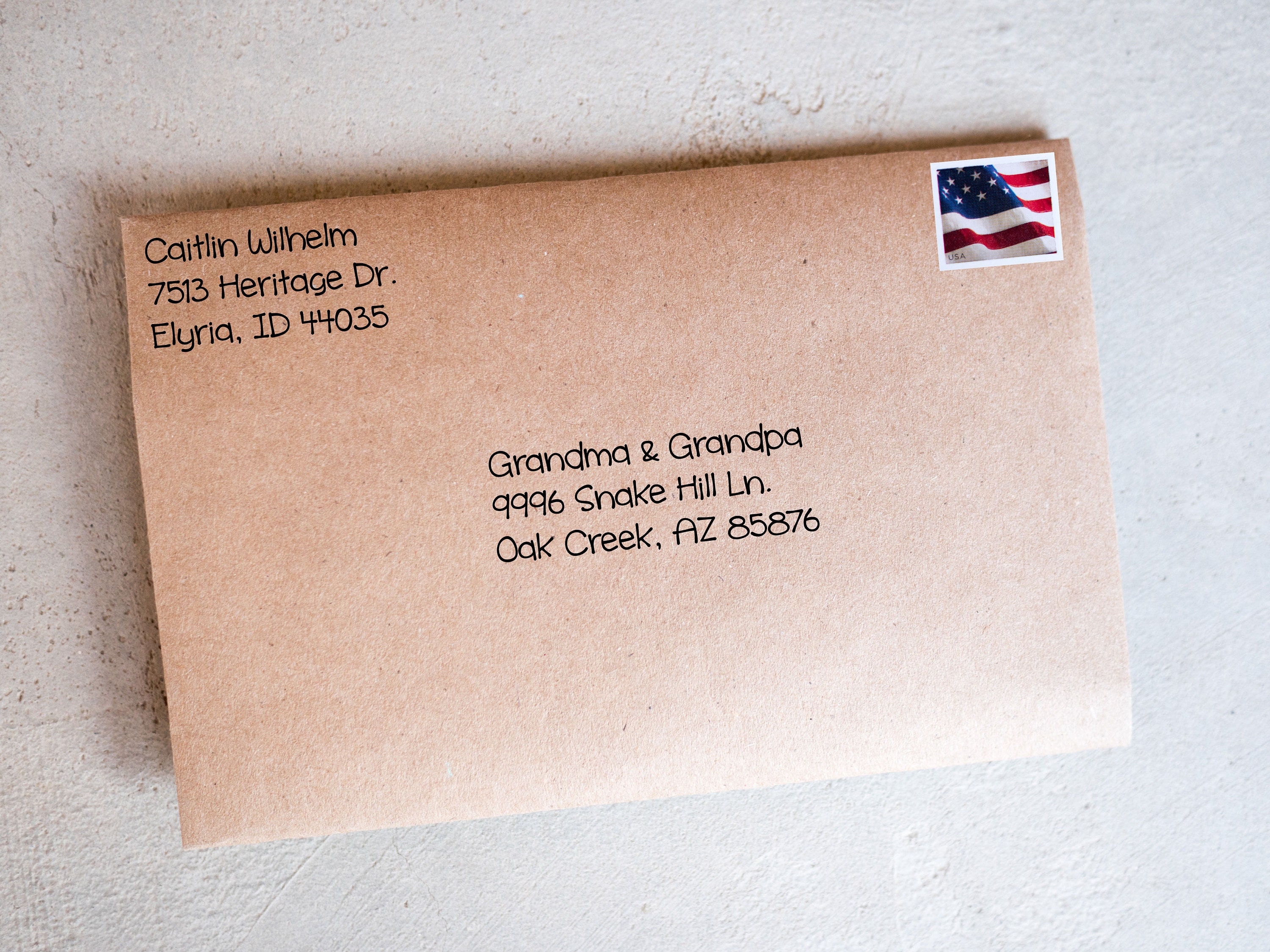 I know a lot of you might not currently have access to larger paper, and that's ok! You can also use regular 8.5x11 inch computer paper or cardstock for this project. Instead of making the folds 3 inches, just measure 2 1/2 inches for each of the folds. The flaps won't overlap quite as much, so you will definitely want to tape it closed with your choice of the methods I mentioned previously.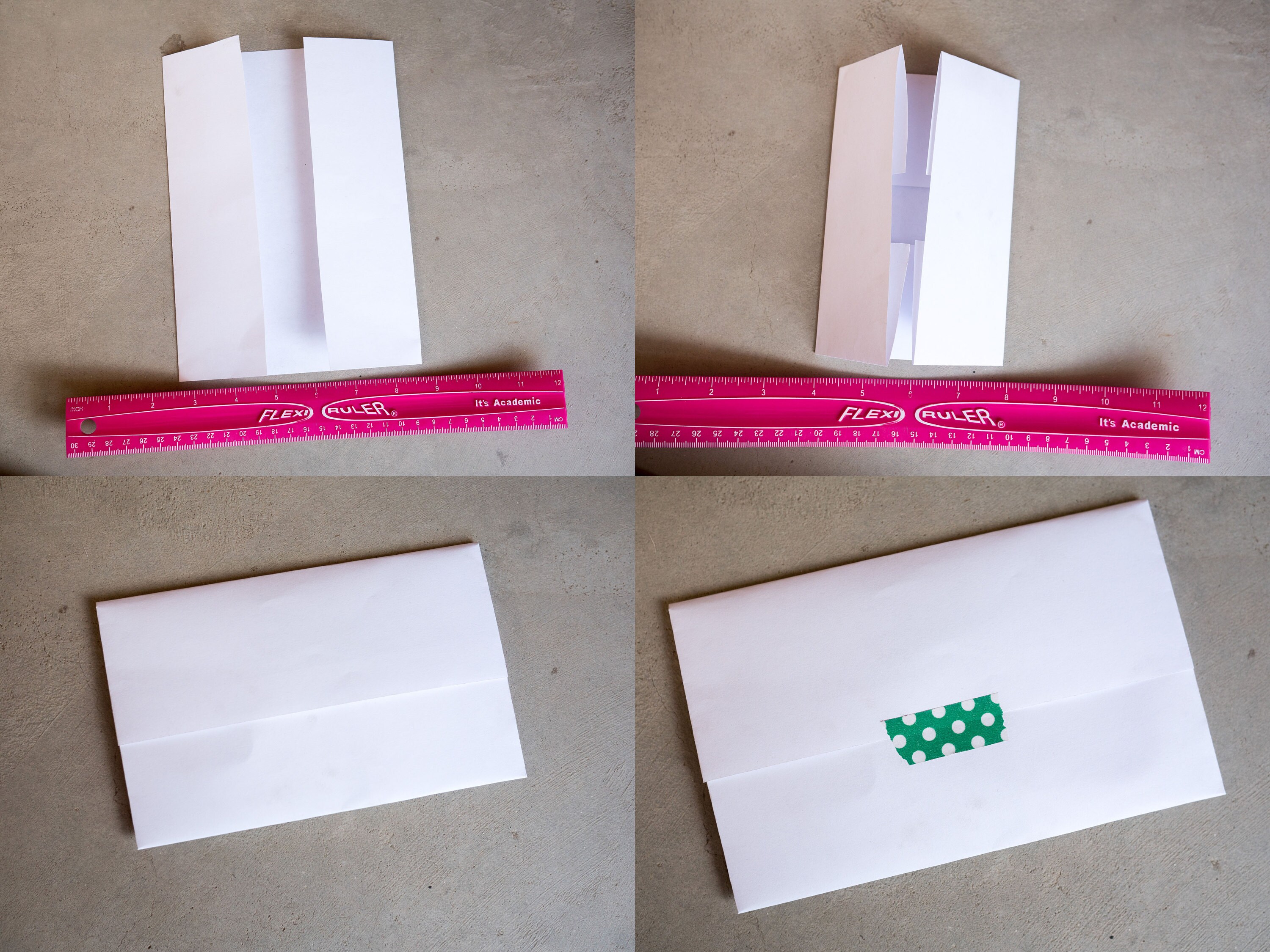 Congratulations! You did it! Now you can use whatever cute paper you want, as long the postal service can read the addresses!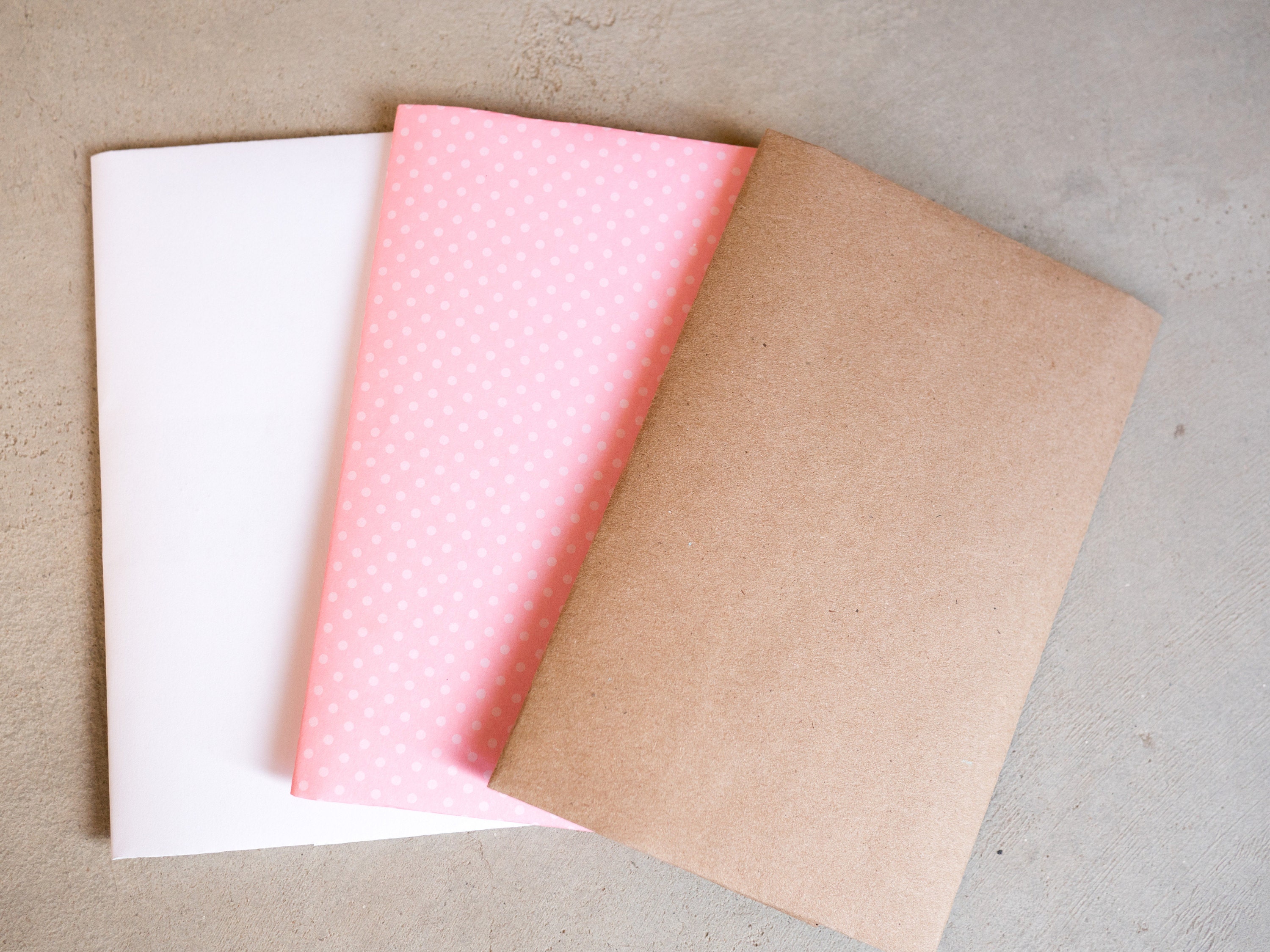 *Note: Please do not send any mail if you suspect you or someone else in your household may have Covid-19. Let's keep everyone safe and healthy as much as we can!